For the fourth time in a row SK Prime are heading into a Premier Tour Stop final, this time in Bonn, and it's about time they bring home their first trophy!
The team has been on top of the world in the German LoL scene since the beginning of the new year and the additions of
Toni 'Sacre' Sabalic
and
Janik 'Jenax' Bartels
, topping the standings of the ESL Meistarschaft and the Summoner's Inn League and qualifying for the Premier Tour final. Everyone's performance is top notch and even without the full attention of their coach, Brokenshard, after his appointment as LEC Head Coach, Prime hasn't slowed down one bit. The stars are aligned in their favour more than ever and we know they will look to finally prove their mettle.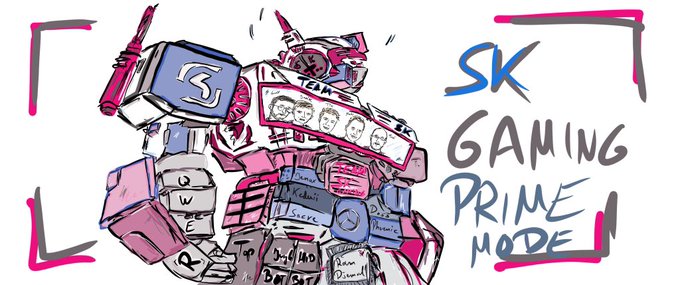 (Art credit to rene4010j)
If you're interested in supporting the team live, the final will be taking place in the Telekom Dome in Bonn this Sunday, 24th February and you can get a ticket
here
. We hope to see many of you there as besides hopefully claiming a first place, the guys will also be around for a meet and greet after the match.
Premier Tour Bonn Results and Upcoming matches:
3rd February, 17:00 CET - Quarter-final:
AeQ Esports < SK Prime
- 0:2
10th February, 17:00 CET - Semi-final:
Euronics < SK Prime
- 1:2
24th February, 15:00 CET - Final:
BIG > SK Prime
- 3:0
It wasn't meant to be for SK Prime but they are still early on in the lifetime of this roster and will continue to work in order to perform better on stage next time!
Team morale remains high, we'll get them next time!#SKPrime #RUNSKG pic.twitter.com/NkNxK6QRfy

— SK Gaming (@SKGaming) February 24, 2019
Irena fell in love with esports when she watched the Season 1 LoL Championship. Nowadays she enjoys superheroes, fantasy books and Asian food.
SHOP
CHECK OUT
THE NEW JERSEY