Where we are coming from

2019 - 2023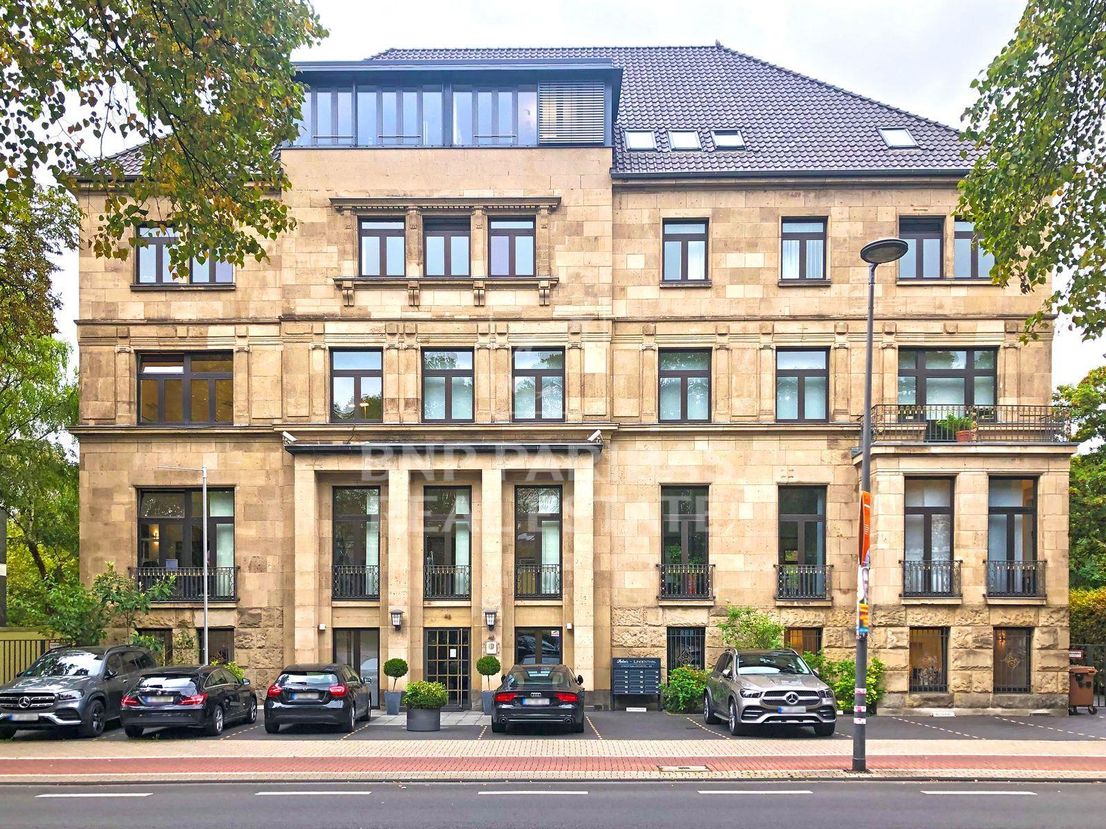 Magenta Facility v1
In 2019 we moved into the first Magenta Facility, the first Gaming Facility dedicated to practice, fitness & events .
Champions made in Germany - The first Magenta Facility was a huge milestone in the history of SK. With combined forces we established a dedicated space with 10 High - End gaming PC's, an underground gym & an own kitchen with great chefs all providing the best resources for optimal performance, health and regeneration.

But that was just the beginning. Throughout the time of the Magenta Facility v1 we set important milestones and gathered a lot of knowledge on how to improve even more and once again push the mark to another level.
Where we are heading

2024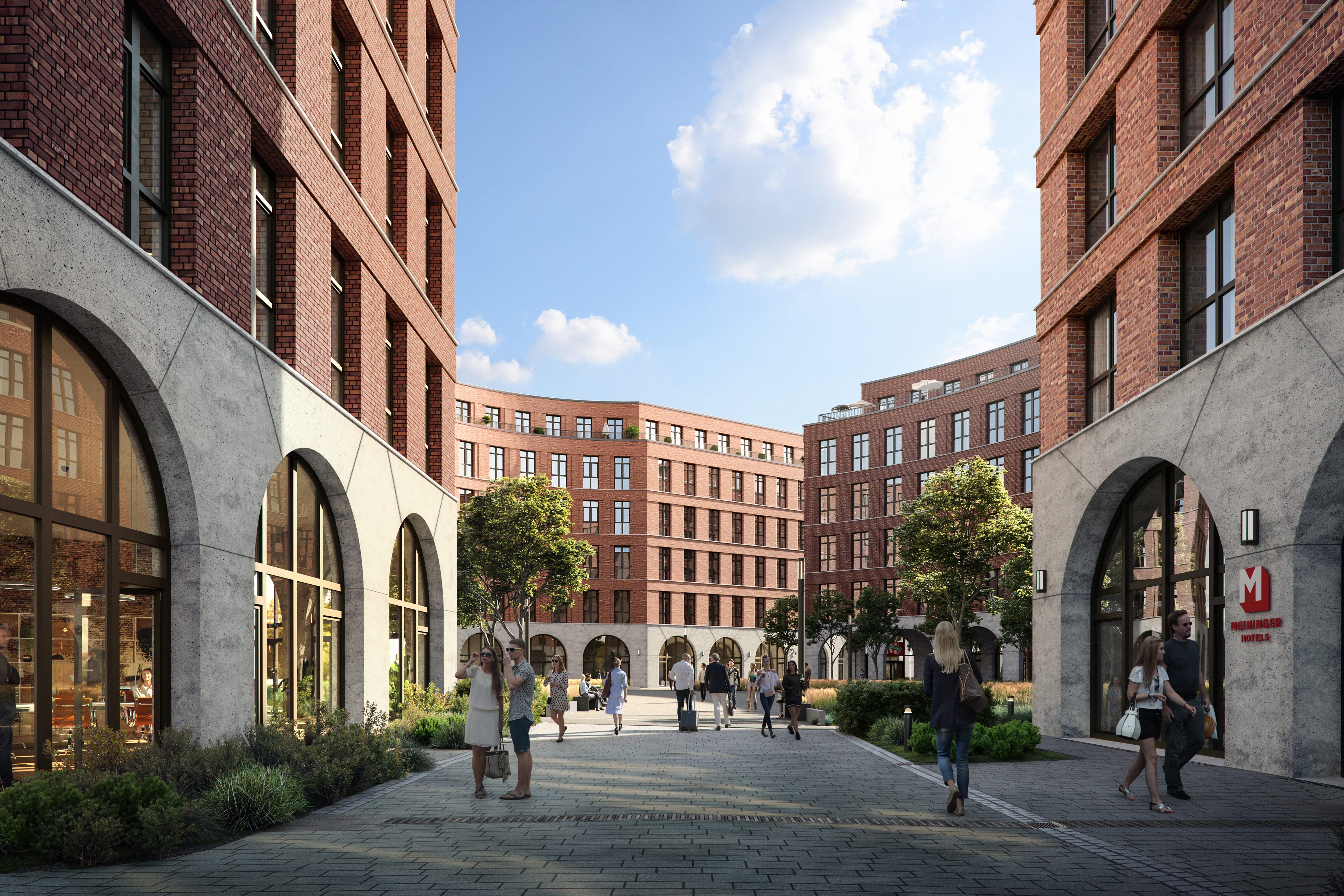 Magenta Facility v2
Welcome to Our New Headquarters: A Hub of Innovation and Excellence
We're thrilled to unveil our brand-new Magenta Facility v2 headquarters, a remarkable space that's poised to revolutionize the world of esports. Situated at the intersection of Stolberger Straße and Eupener Straße in Cologne's vibrant Braunsfeld district, our cutting-edge headquarters is more than just a building; it's a testament to our unwavering commitment to esports, gaming, excellence, innovation, and sustainability.
One of the World's Most
Recognized Brands in
Competitive Video Gaming
Total Space sqm

2.000

Telekom Glasfiber MBit/s

5.000

Terra Gaming Stations

25

SONY Displays

40+
3 Floors for Events, Content, Practice & Backoffice

State-of-the-art infrastructure & cutting-edge technology

Centrally located, well connected to public transport & parking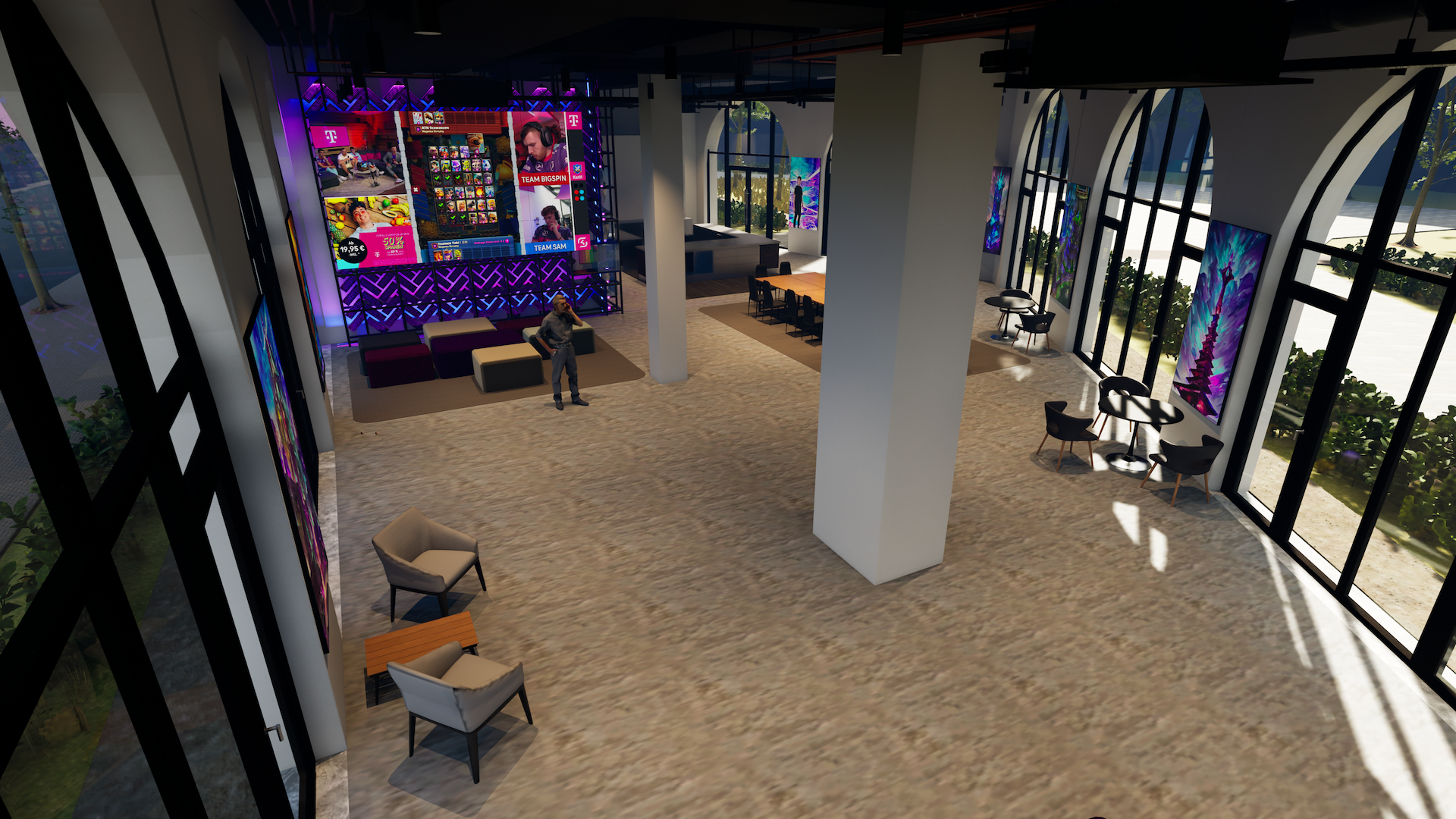 Welcome To SK's Flagship Facility.
What do you expect when you enter a new building?

Whatever it may be, we will exceed your expectations!
The ground floor will be the place for breathtaking events, insightful and valuable seminars, exciting viewing parties, intimate meet & greets, exhibitions, a giant kitchen, dedicated space for workouts and physiotherapy with premium equipment and even more!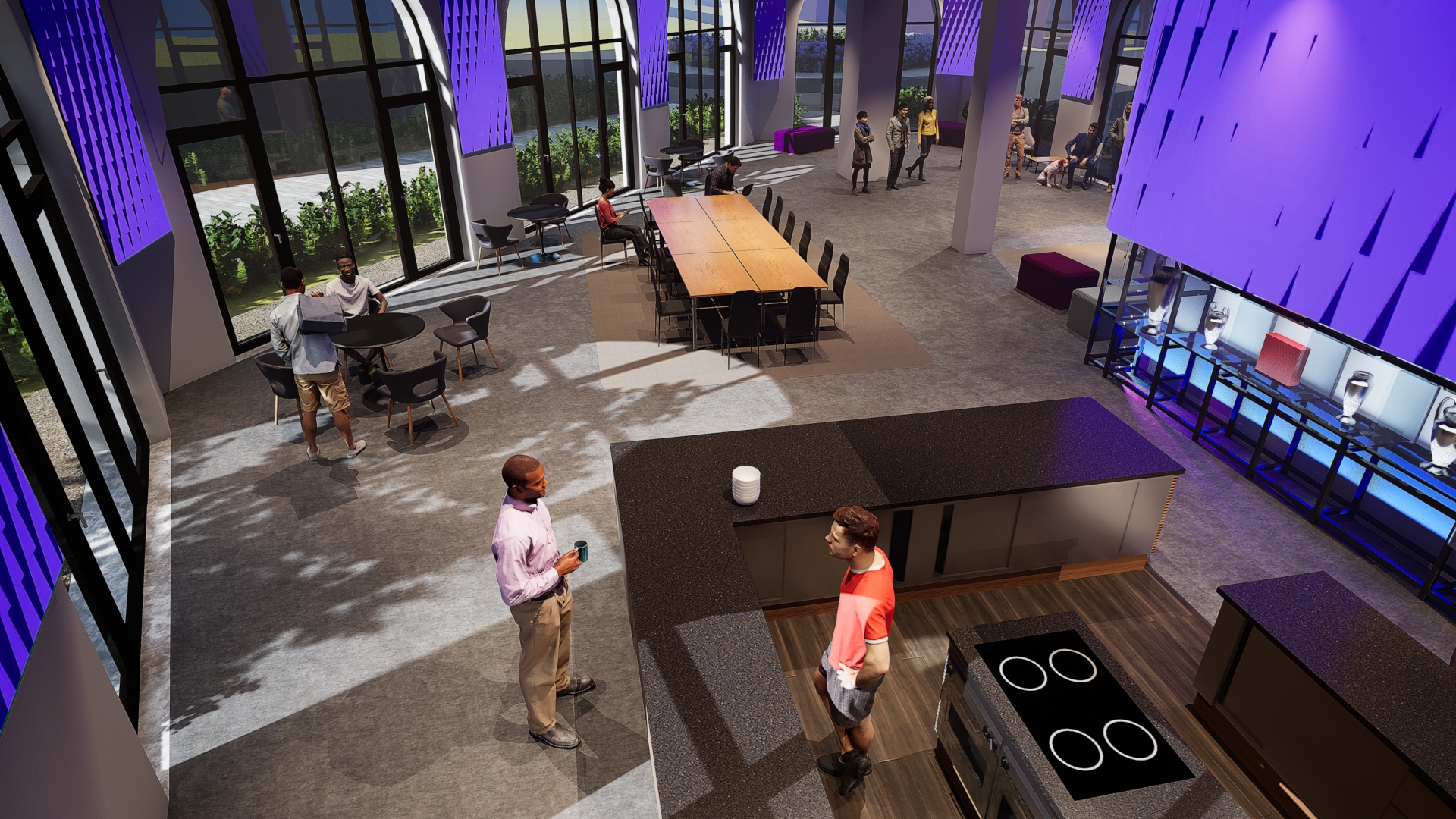 What is SK Gaming all about? Let us show you!
In our exhibition space you can see some of the trophies we have earned with blood, sweat and tears, watch a livestream we are producing on the first floor or meet up with one of us over coffee and cake.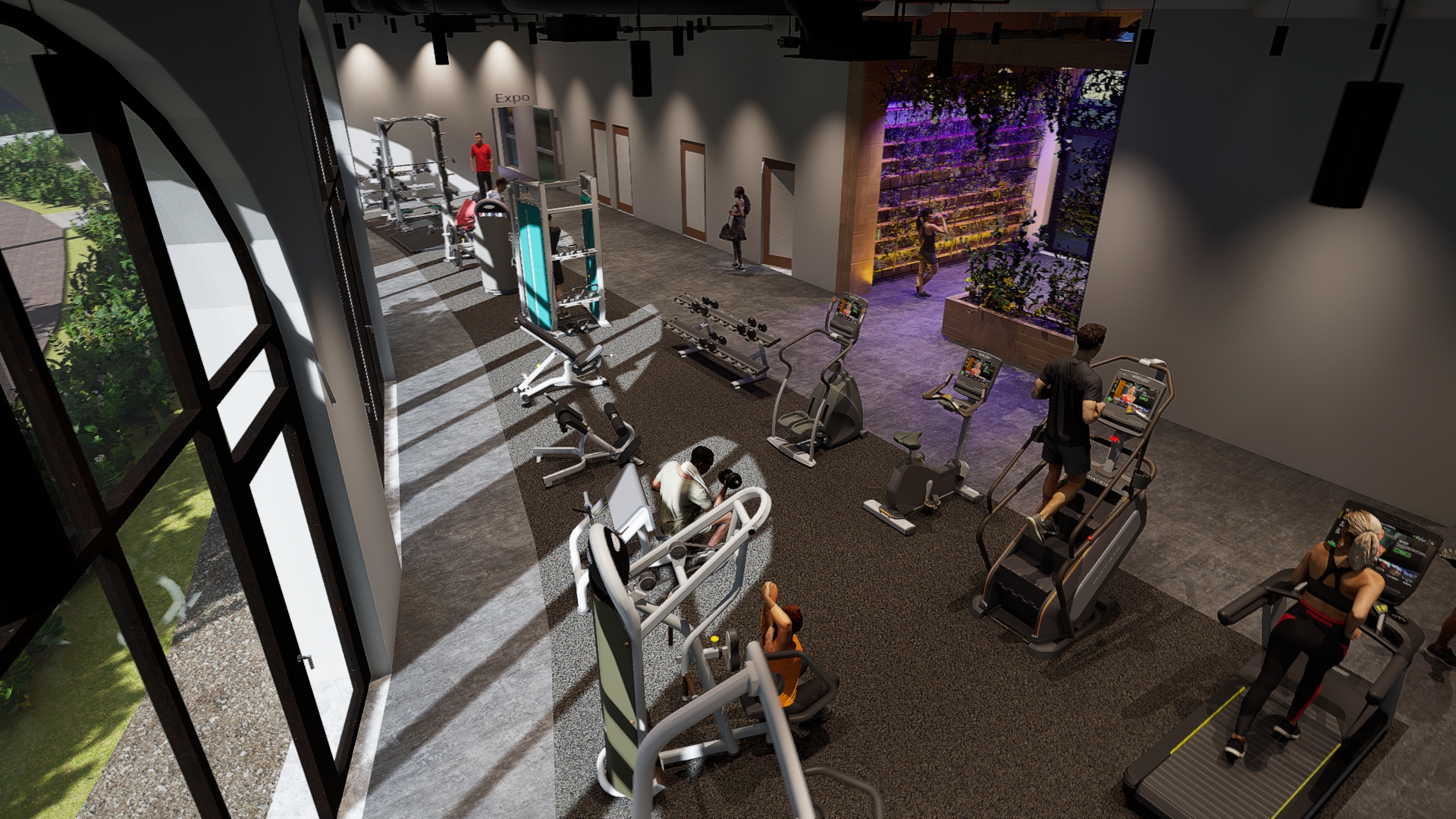 Physical health is at the top of our priorities when it comes to our esports athletes.
That is why we are equipping our vast brand new gym with the latest and greatest from Matrix Fitness, and working with performance coaches who guide our players towards achieving their physical goals.
We are equipping not one, not two, but three state-of-the-art practice rooms.
Going forward, multiple of our esports teams will be able to bootcamp in our headquarters at the same time, each with their dedicated space and cutting-edge technology designed for optimal practice.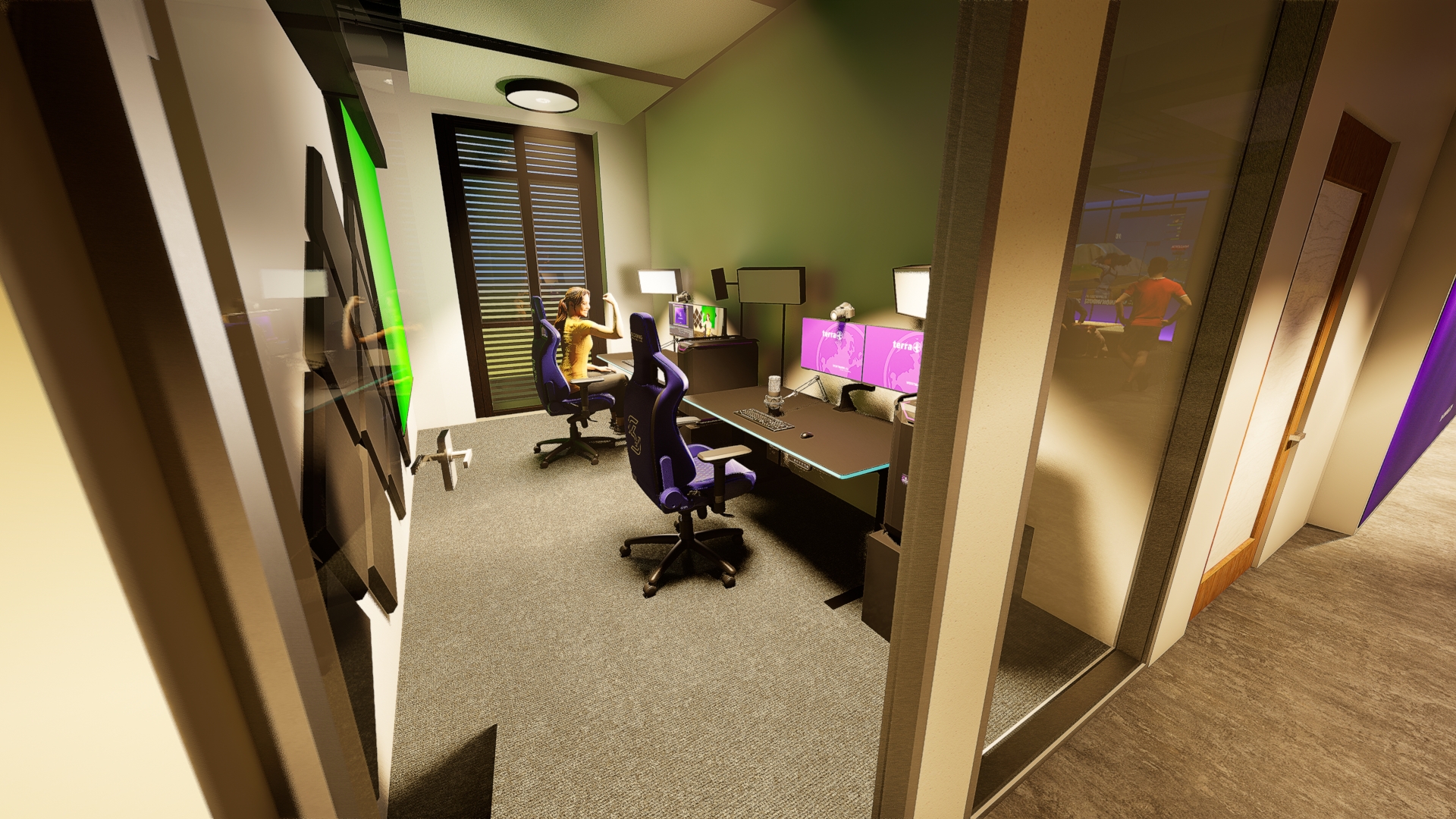 With each passing year we produce more and more tournaments and live-streams, together with our content creators and partners.
Now we finally have the dedicated space, the equipment and the right people needed to elevate our content to the next level.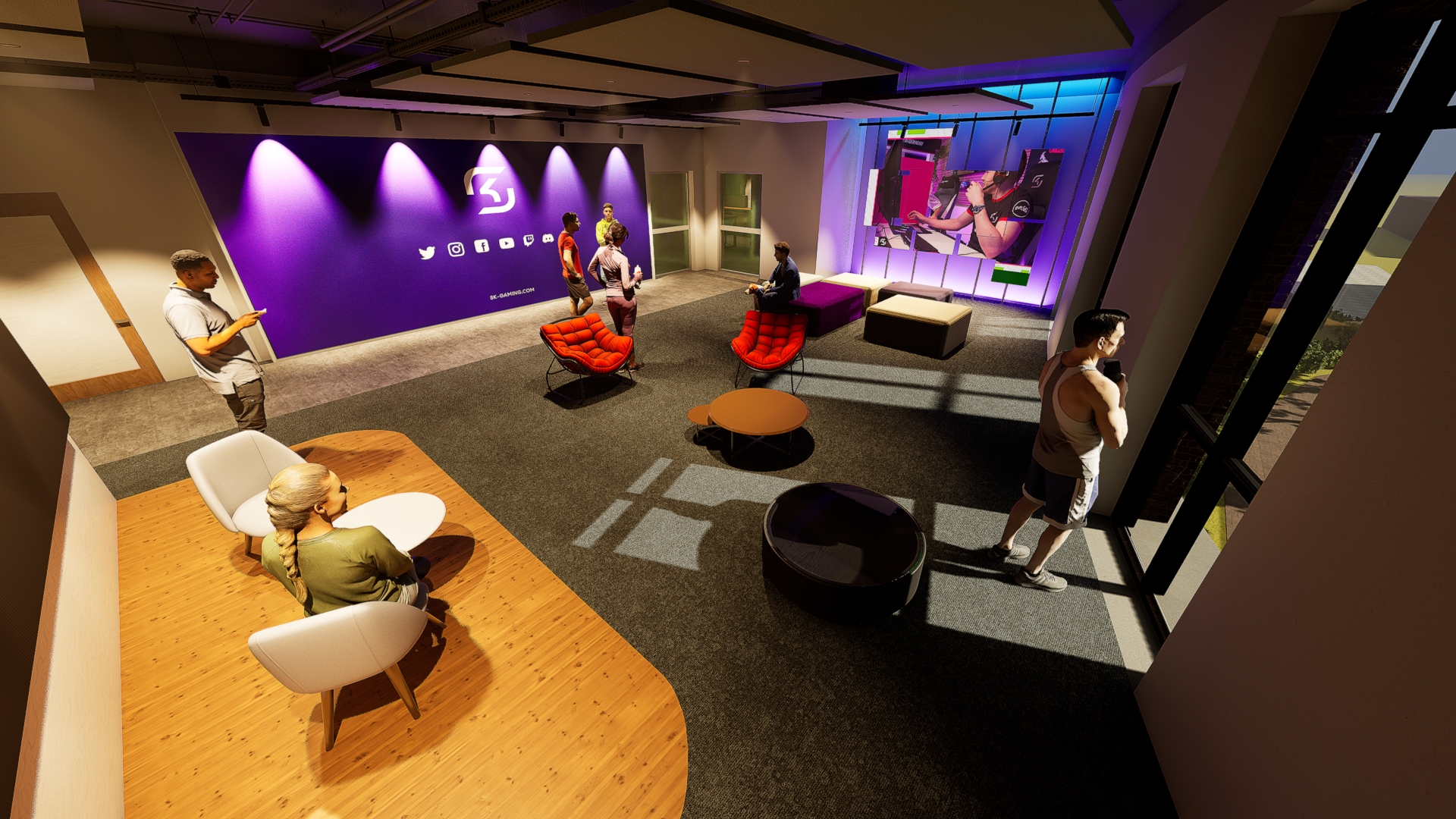 The third floor of the new Magenta Facility is the second home to the people who make SK Gaming what it is day in and day out.
Want to see where all the magic happens? We'll be more than happy to show you around.
WATCH OUR

VIRTUAL WALKTHROUGH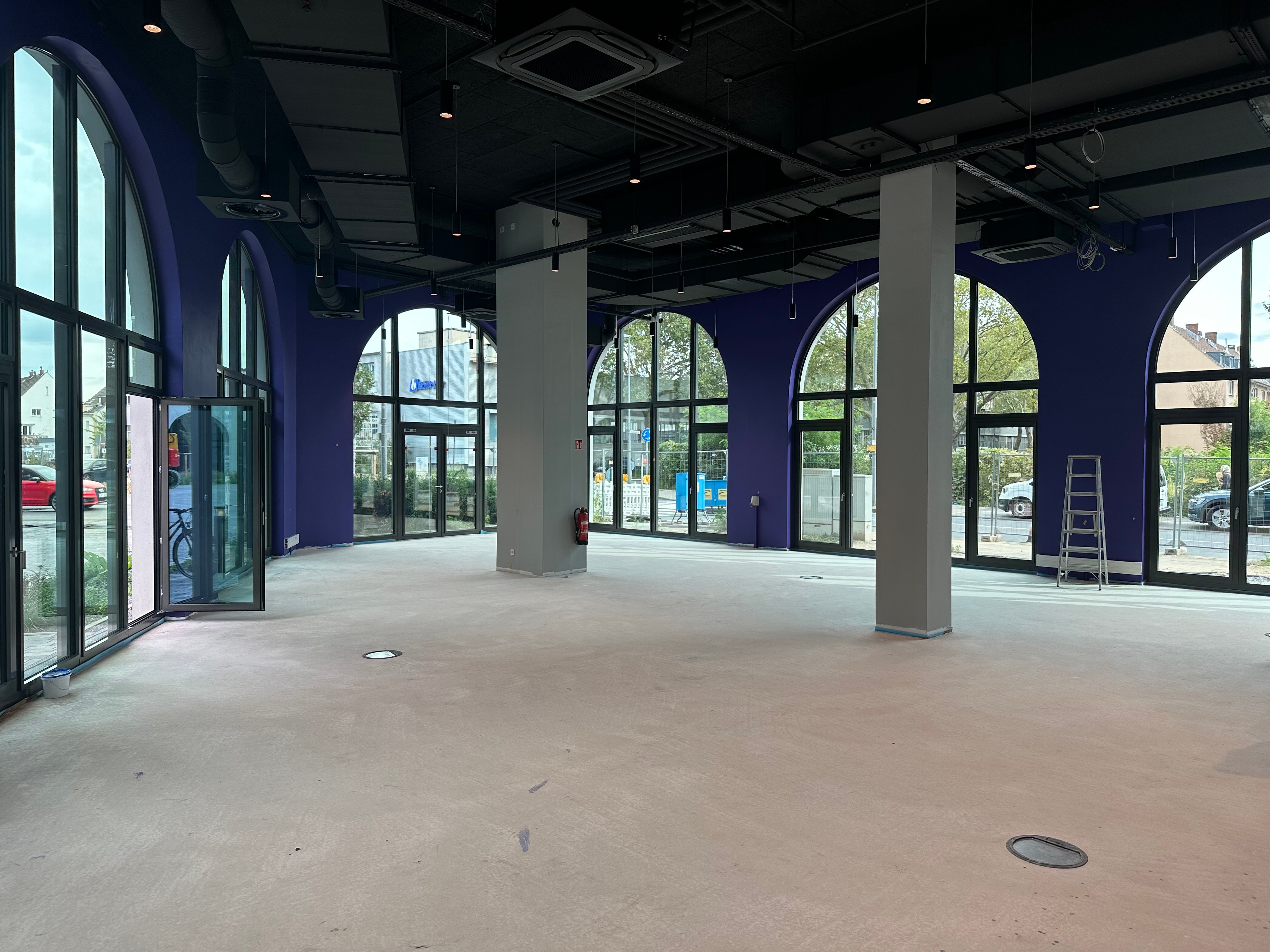 WE ARE MOVING FAST
Construction Start
02.01.22
Interior Construction Start
10.09.23
Moving into the new office
05.11.23
SK Gaming Christmas Party
07.12.23
Drone Shot

OVUM September 2023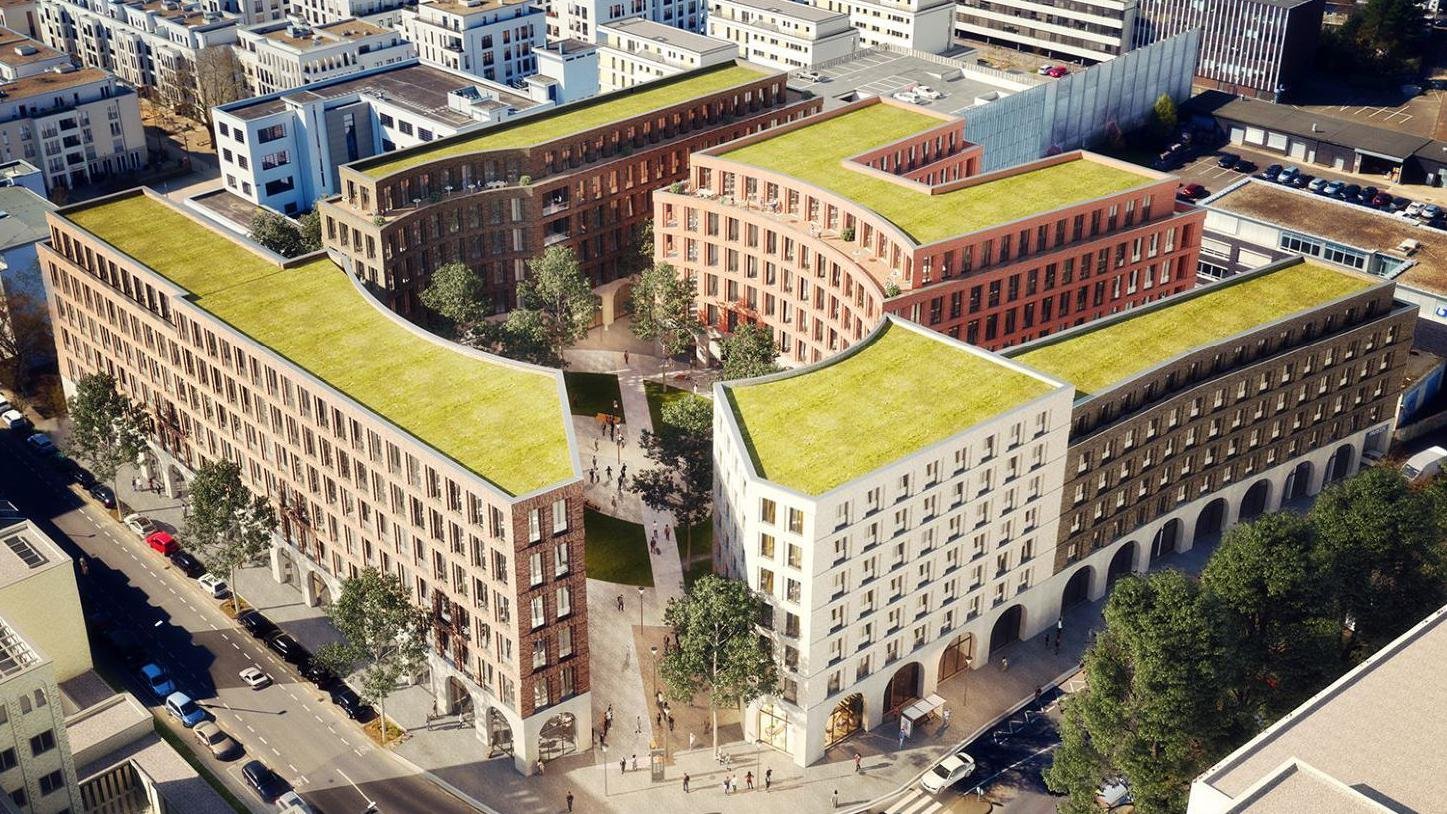 A Look to the Future
We've outgrown our previous location at Stadtwaldgürtel, and as our ambitions soar, so must our surroundings. Our new home at OVUM, positioned centrally and designed for the future, is set to be completed by the middle of January 2024. This strategic move will solidify SK's position as the leading esports team in Germany and realize our vision for 2024 and beyond.
At SK, we're not just evolving; we're revolutionizing the esports landscape. Our new headquarters is the embodiment of our unwavering dedication to innovation, sustainability, and growth.
We invite you to join us on this exciting journey as we set out to achieve new milestones and elevate the world of esports to even greater heights. Stay tuned for updates on our grand opening in mid-January - it's going to be a celebration you won't want to miss.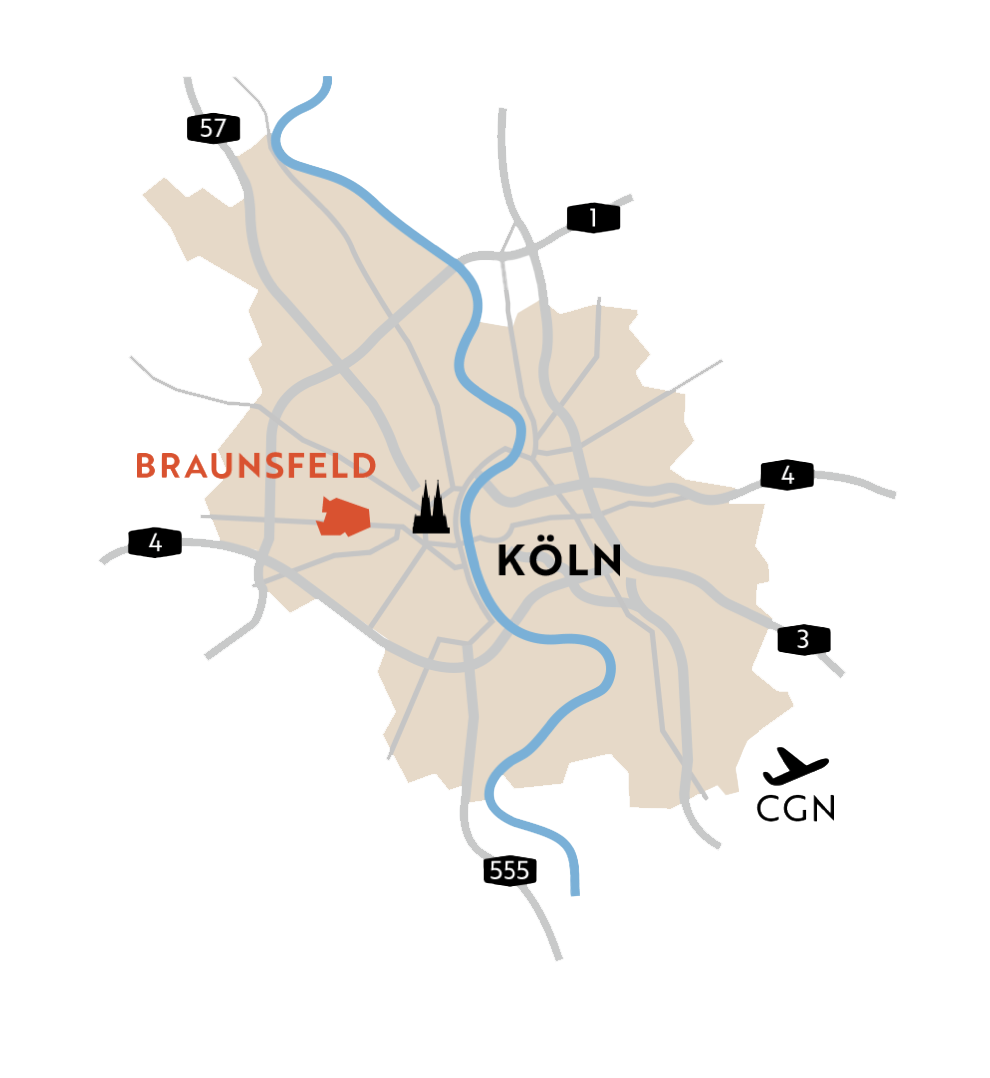 Come Say Hi!
We're thrilled to invite you to our brand-new headquarters! It's more than just an office; it's a space where innovation, technology, gaming and esports come together.

If you're curious about the future of esports and want to be a part of it, this is the place to be. Come say hi, and let's start a conversation about the exciting journey ahead.