Riot's Premier Tour, the competition for the German speaking European countries which rewards its two top teams with spots in EU Masters, is changing format for the Summer Split. What used to be a series of monthly tournaments with offline finals event will now be a cup with group stage and playoffs. The finals will remain offline and will take place at this year's Gamescom in our hometown of Cologne, Germany.
The cup started with an opening qualification round from which 5 teams advanced to the group stage. Waiting for them there are the 7 best performing teams from spring and of course, SK Prime is one of them.
The teams have been separated into 4 groups of 3 and they will play a double round robin with Best of One matches. The first placed team from each group will advance to the playoffs, which will feature double elimination, Best of Three matches and Best of Five final.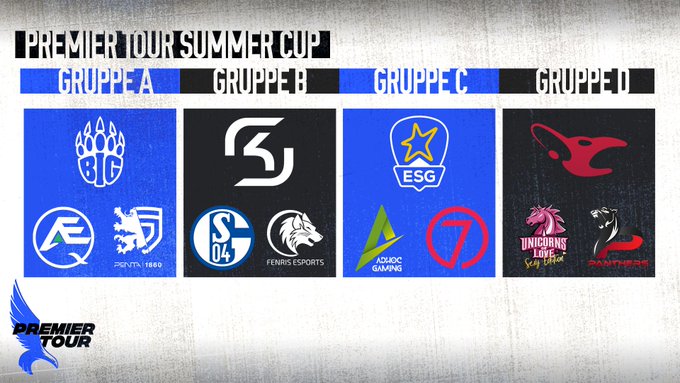 Schedule:
7th July, 18:00 CEST - SK > Fenris Esports - 1:0 (Result invalidated due to Fenris' disqualification)
7th July, 20:00 CEST - SK < Schalke 04 Evolution - 0:1
21st July, 21:00 CEST - Schalke 04 Evolution < SK - 0:1
21st July, 23:00 CEST - Schalke 04 Evolution > SK - 1:0 (tiebreaker)
Let's wish SK Prime the best of luck in conquering the Premier Tour challenge and qualifying for EU Masters for a second time in a row! Tune in for our games starting on Sunday, 18:00 CEST.
Irena fell in love with esports when she watched the Season 1 LoL Championship. Nowadays she enjoys superheroes, fantasy books and Asian food.
SHOP
CHECK OUT
THE NEW JERSEY