Clash Royale just had their monthly balance update this Monday, 2nd July. The developers from Supercell introduced changes to one of the newest cards and instant favourite, Rascals, the very prevalent in high level play Mortar and the lowest win rate card in the game, Witch, among others.
We asked some of our pros what they make of the changes and whether the meta has already been affected by them. Let's find out what they had to say!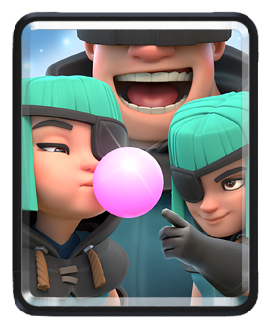 Rascals
- Boy: Hitpoints -5.3%, Girl: First attack slower
According to
Mattia 'Matt_01' Panatta
, the card is still strong but the boy dies a bit quicker so it's a good nerf that was very much needed considering Rascals' popularity.
Mortar
- Area Damage -3.5%, Hitpoints -4%
Matt is of the opinion that the card is not good anymore.
Morten 'Morten' Mehmert
went on to say that he really likes both of the above changes since Mortar with Rascals was the best deck when played correctly and you could win every matchup with it. Now the meta is a lot less spam oriented and he likes that a lot.
Witch
- Hitpoints +17%, Spawn Speed increased 7sec -> 5sec, Hit Speed slower 0.7sec -> 1sec
Initially Matt felt the Witch would still not be good enough but upon further testing he thinks she has a decent place in the meta now. If not facing a direct counter such as Bowler, Executioner or Valkyrie, he considers her straight up OP.
Badr 'Loay' Darwish
and Morten also agree with him that the card is strong now.
Fire Spirits
- Area Damage +5%
A decent buff that made the card better.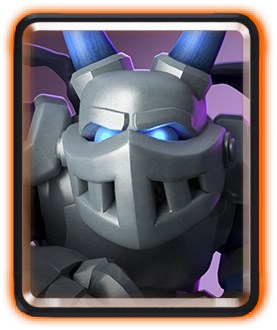 Bomber
- Range increased 4.5 -> 5
Should be easier to hide behind a tank but it probably won't increase his use rate too much.
Mega Minion
- Hit Speed slower 1.5sec -> 1.6sec
It's almost the same and still mega strong.
"The only thing that happened after the patch was that all the Rascals decks got nerfed so now probably everything is viable but we will have to wait a few more days or a week to see what the balance changes really affected", is Loay's outlook on the latest update.
What is your experience in Clash Royale since Monday? Let us know whether it aligns with what our players are saying and what decks you've been finding success with after the Mortar and Rascals nerfs.
Irena fell in love with esports when she watched the Season 1 LoL Championship. Nowadays she enjoys the WoW universe, fantasy books and Asian food.
SHOP
CHECK OUT
THE NEW JERSEY