We are now almost halfway into the season and we continue on in Week 3 with our steady headway.
Day 1 - Saturday, 08 July 2017
SK Gaming vs. Supremacy Gaming
SK Gaming: Raph (Lyra), KValafar (Samuel), Tyruzz (Grumpjaw)
Supremacy Gaming: LilGodfather (Ardan), WalDeMar (Vox), kaanboy2002 (Blackfeather)
Game 1
:
Tyruzz's excessive early-game damage relentlessly vexed Supremacy Gaming on their own jungle turf. By 4:00 minutes into the game, we had almost 2K gold and a kill lead. KValafar was also putting in a good amount of work securing kills but as soon as Tyruzz completed his double Tyrant's Monocle, he had complete control of the entire jungle and there was no stopping him from gorging on the enemy team. Raph, who was continually healing his team mates with his Imperial Sigil, played a major role as well. Ultimately, we ended the match with a perfect 9 kills/0 deaths game stat.
SK Gaming: Raph (Ardan), KValafar (Glaive), Tyruzz (Kestrel)
Supremacy Gaming: LilGodfather (Adagio), WalDeMar (Blackfeather), kaanboy2002 (Grumpjaw)
Game 2
:
In case you have not noticed, KValafar seems to be staving off his signature hero pick but we saw the return of his melee laner in this match. It started somewhat similarly to the first but with a slightly less gold lead by 4:00 mins albeit with 4 kills, undeniably a clear sign of another snowball beckoning. How do we engage thee? Let me count the ways: KValafar's Afterburn coupled with Raph's Gauntlet mixed with Tyruzz's Active Camo came in like a wrecking ball in the Halcyon Fold taking down Supremacy Gaming in circa 14:00 mins. Not as perfect as the previous match but 21 kills were nothing to be ashamed about.
Day 2 - Sunday, 09 July 2017
SK Gaming vs. Mousesports
SK Gaming: Raph (Lyra), KValafar (Idris), Tyruzz (Grumpjaw)
Mousesports: justman00 (Ardan), Apfel123 (Rona), ImtheDoom (Samuel)
Game 1
:
By now, we all know how intimidating Grumpjaw in the hands of Tyruzz is but Mousesports managed to handle the situation quite well, even dominating in the early game to some degree. Things started to balance out mid-game but we still were not able to cut in due to Mousesports successful kiting. Around 16:00 mins into the game, we decided we had enough of this rigadoon and committed to a team fight. We came out on top and consequently captured the Kraken. The following and last team fight turned out in our favour too, resulting in our first win of the day.
SK Gaming: Raph (Ardan), KValafar (Glaive), Tyruzz (Baptiste)
Mousesports: justman00 (Phinn), Apfel123 (Vox), ImtheDoom (Blackfeather)
Game 2
:
It was skills showdown 24/7 in this match with Mousesports sometimes picking fights that were evident they will most likely not win. Needless to say, we won majority of the team fights. Mousesports, however, triumphed over us in the final and most crucial battle when we were trying to shatter the Vain Crystal. Thankfully a healthy Kraken was there repping for us and racked up our second win in this series.
*
SK Gaming vs. G2 Esports
SK Gaming: Raph (Lyra), KValafar (Baron), Tyruzz (Samuel)
G2 Esports: KeanuNakoa (Phinn), Hundor (Ringo), DarkPotato (Lance)
Game 1
:
We opened the series with everything well-disposed toward our side. With a poke game strong from our triple range hero composition, it did not hurt that we also ticked all the boxes for CC, AoE, mobility, burst damage and heal. G2 Esports got outplayed and outscaled; subsequently, one Kraken push and win #1 was in our pocket.
SK Gaming: Raph (Grace), KValafar (Glaive), Tyruzz (Kestrel)
G2 Esports: KeanuNakoa (Catherine), Hundor (Vox), DarkPotato (Blackfeather)
Game 2
:
We were dominant during the early game with our triple-stun hero composition. Everything started to look dreary for us though once Hundor and DarkPotato reached their power spike with the crazy amount of damage coming out from them. Soon enough our game advantage got completely snatched from our palms and G2 Esports was in full control by mid-game. We tried to salvage what we could but still ended up defeated.
SK Gaming: Raph (Ardan), KValafar (Idris), Tyruzz (Skaarf)
G2 Esports: KeanuNakoa (Lance), Hundor (Adagio), DarkPotato (Grumpjaw)
Game 3
: We and G2 Esports saved the best for last with our early-game versus late-game hero match-up. Although in the draft stage, G2 Esports seemed to have won, we did not let this dishearten us. Okay, perhaps also in the early game... and ermmm mid-game too. There is a very thin line between confidence and overconfidence, and when one oversteps that fine line it often results to a disappointment. What would you do if your enemies are snowballing? Drizzle some flavoured syrup onto that snowball and make a lovely snow cone.
A perfect dessert for a sweaty summer in the Fold! Perseverance plus skills aided us with our timely comeback. At 17:00 mins into the game, we snagged an ace as well as the Kraken and that was all it took to come out victorious even though the odds were against us.
Eight points in one week?! It is, indeed, the most successful Vainglory 8 week for us by far. We have reached a couple of milestones in this segment of our journey – achieving the ever-elusive win over G2 Esports and gaining victory in the finals. There is no denying we are over the moon with this outcome.
Will we be able to get to and win the finals once more? Watch our next game streamed live on Saturday, 15 July 2017 at 18:00 CEST on
Twitch
.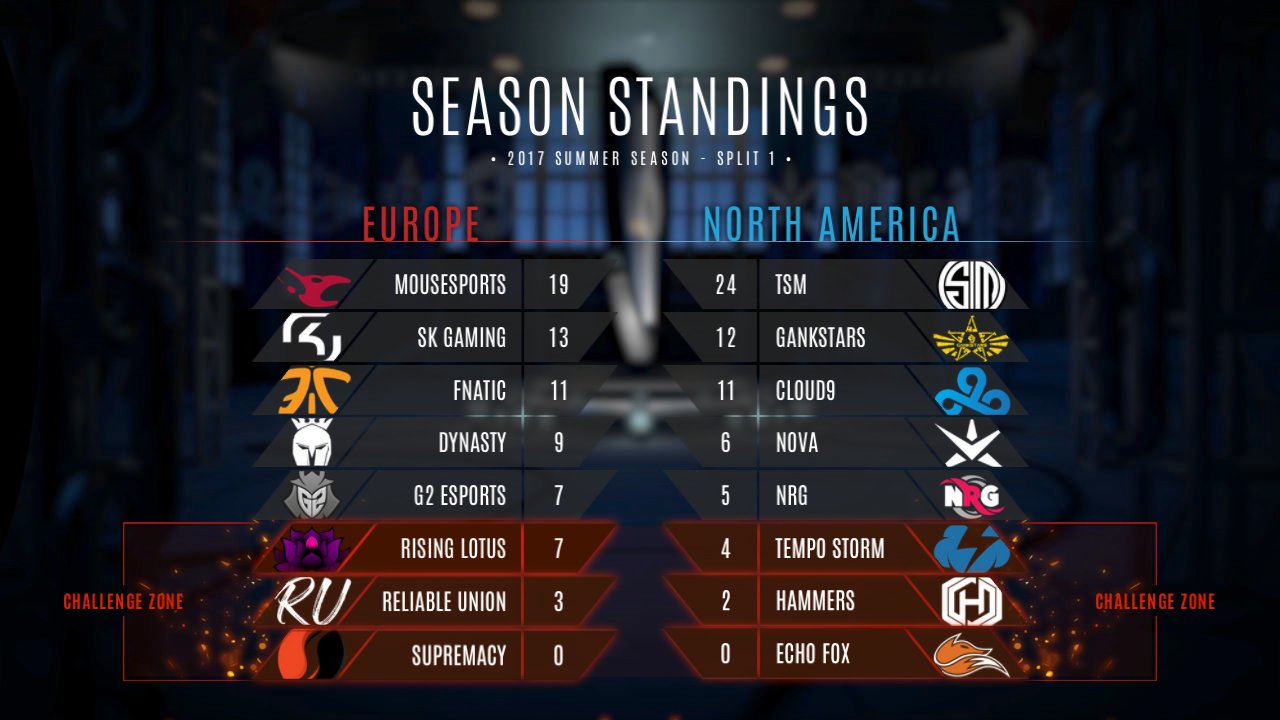 Written by teepee
Lover of all things esports since 2011. Enjoys Blizzard games, fantasy books and superhero movies and TV shows.
---
Comments
SHOP
CHECK OUT
THE NEW JERSEY