We are proud to announce that our very own Counter-Strike: Global Offensive players
Gabriel 'FalleN' Toledo
and
Marcelo 'coldzera' David
won "eSports Personality of the Year" and "PC Player of the Year" awards, respectively, given by NewBay Media's eSports Industry Awards 2016.
Gabriel is the in-game leader and team captain of SK Gaming CS:GO, but the reason behind him winning this award is more complex. Gabriel is referred as the "Godfather" of the Brazilian eSports scene as he is not only currently the most recognized Counter-Strike player within it, but is also widely involved in various other ways.
He is the owner and founder of Games Academy, an initiate supporting new players with lessons, tutorials, local competitions, and more, and also the designer of his own gaming peripheral brand called "GFALLEN".
FalleN's statement:
Hello everyone, this is FalleN. I'd like to thank you guys for choosing me to receive the Personality of the Year award at the eSports Industry Awards in association with NowTV. It is a big pleasure, I think we did great things this year with the team and the projects I've participated in.

I wish I could have been there to thank you guys personally but life has been busy, we have been playing a lot of tournaments and I can't be there but I'd like to let you know that I'm honoured. Thank you once again!
Marcelo is widely recognized as the best Counter-Strike: Global Offensive player of the current era and his performance throughout the entire 2016 delivers the same feel. He is continuously bringing in positive statistics during the largest and most important events, including the most recent one in Oakland, despite the team's up and down moments ever since winning their second official major tournament in Cologne back in the summer.
coldzera's statement:
Hello everyone, I'd like to thank eSports Industry Awards for picking me to receive the PC Player of the Year award. I would really like to have been there receiving the award but it wasn't be possible, we have a lot a tournaments.

Our schedule is pretty full, but I'd like to thank all of you that picked me and all the love you have showed me. I'd also like to thank NowTV for giving me this award, thank you very much!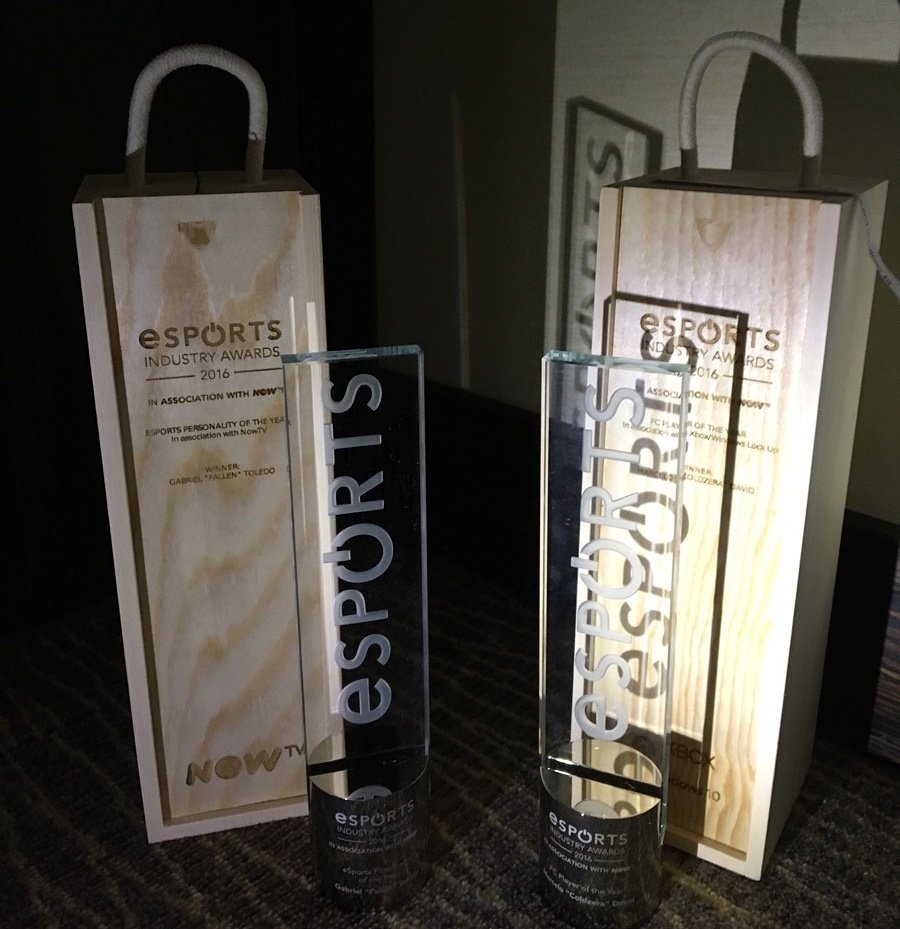 Congratulations to Gabriel and Marcelo for their outstanding achievement!
We would like to thank all of our fans and supporters, who have been constantly and wholeheartedly supporting us throughout the entire year and continue to do so! We would also like to thank eSports Industry Awards for selecting our players. We are honored and extremely proud to have such an enormous and trustworthy fanbase!
There are still events waiting behind the corner and we will do the best we can to win the last remaining competitions of 2016 to even further solidify these rewards.
Stay tuned to SK Gaming for more news and updates.
Counter-Strike expert, writer, analyst and former competitive player with more than 15 years of experience within the discipline. Working with SK Gaming and ESEA.
---
Comments
SHOP
CHECK OUT
THE NEW JERSEY